NHS Wales Experimental Emergency Department Measures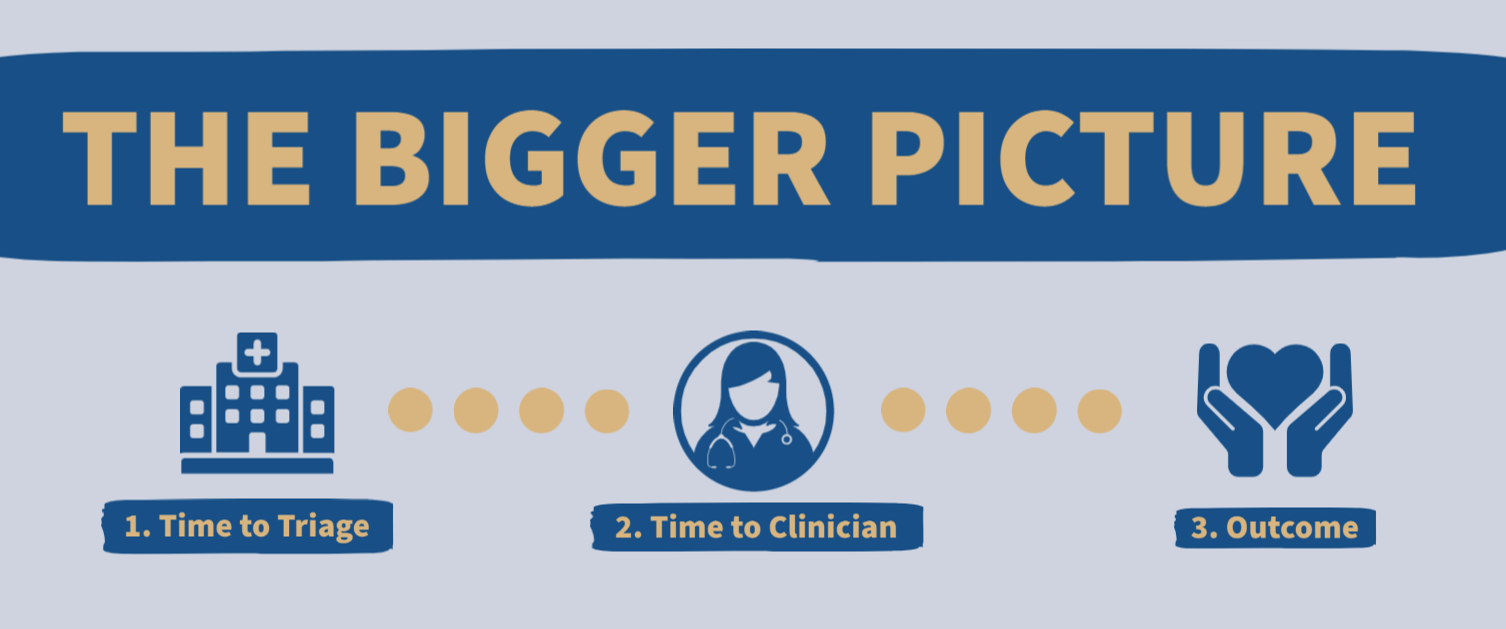 Next Release: Thursday 22 April 2021 at 09:30
A visit to an Emergency Department in Wales is currently measured using the 4 and 12 hour target. This does not convey the individual patient experience. It's now time to change the conversation, as we look at the bigger picture.

Time To Change The Conversation
Vaughan Gething MS
Minister for Health and Social Services,
highlighting why it is now time to change the conversation by looking at the bigger picture.
This video was filmed prior to covid restrictions being in place and is in English only at this time
Mr Gething said: "These new measures, developed by clinicians, will give us all a much better picture of the care provided by frontline staff in emergency departments than the basic four and twelve-hour targets alone. In turn this will help health boards focus resources in the right places, at the right time to improve experience and outcomes".

Making Change Happen
The animation above is in English only at this time.
The measures we developed with frontline staff as part of the Emergency Department Quality & Delivery Framework and are published alongside the NHS activity and performance National Statistics produced by the Welsh Government.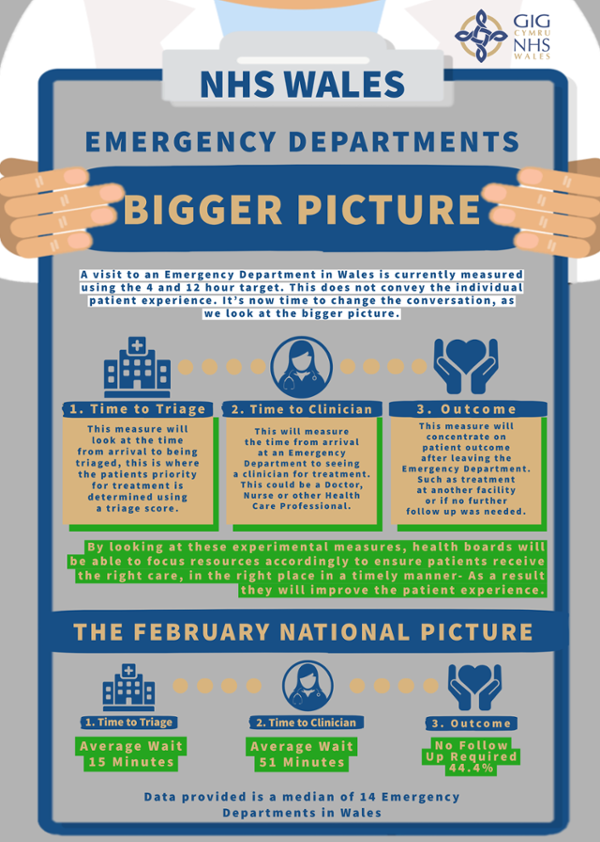 We wanted to paint a national picture of the new #experimental measures. To do this we are using the total number of patients who have visited Emergency Departments across Wales to show the national median waiting time for time to triage and time to clinician while also showing the percentage outcome of attendances.
By looking at the 3 new #experimental measures this will allow us to ensure patients receive the right care, in the right place in a timely manner - Improving the patient experience.
What Happens Next
In Early 2021 we will publish the 3 measures broken down by Emergency Department, also showing the triage code breakdown.
Further Information
Get Involved on Social Media

Get involved in the conversation by downloading the digital toolkit, don't forget to use hashtag: EDQDFWales
# Experimental statistics are a subset of newly developed or innovative official statistics undergoing evaluation. They are developed under the guidance of the Head of Profession for Statistics (HoP) and published to involve users and stakeholders in the assessment of their suitability and quality at an early stage. Office for Statistics Regulation: Regulatory Guidance